We are pleased to have Ms Zarah Gagatiga (PH) from Beacon Academy to share her insights with us. Make sure you click all tabs (Discover, Explore, and Activities) to get to the end of the lesson.
We read to know that we are not alone.
– C.S. Lewis
Reading is an interactive process. That act of encountering text and visual symbols made by an author or a team of creators from a printed or digital medium allows the reader to respond to the content and its creators in many ways. The reader's response may initially be marginal notes on the book or notes jotted down on a journal. A reader responds by highlighting phrases and sentences or typing a reply after every chapter in the comments feature of an ereading app while reading an ebook. What's amazing about this experience of reading and communicating with the author and creators of the content is that, readers are moved to share their responses with a wider audience. When this happens, the personal experience of reading becomes a collective. Reading as an interactive process becomes a social one.
Social reading offers the reader opportunities to reach out, to know and find out what other readers think and feel about an encountered content. By this engagement, readers share something in common otherwise argue and debate on ideas and thoughts stimulated from having read the material. At the end of the day, discussion and thoughtful discourse occur and the possibility of creating another form of idea or the opportunity of deconstructing knowledge to construct new ones is laid bare to members of a reading circle. Often times, readers are simply happy to know that they share with others the simple joys of reading and mirroring themselves in the literature of their choice.
Social reading are of two kinds: the traditional book club organized by libraries, reading groups, bookstores and community centers and the electronic format that ranges from book blogs to online reading groups like Goodreads and LibraryThing. Mobile apps that facilitate social reading  are aplenty too. Thing #10 is all about these apps and the online functionality of social reading.
Discover
Explore
Download the apps in your mobile phone.
Start creating your profile in Feedly, Pocket and Goodreads. Feel free to explore the settings and its sharing/social media functionality. Feedly and Pocket actually complement each other. What you select from Feedly can be saved in Pocket so you can read articles when you're less busy or when it's your free reading time.
Check out this database of Filipino Book Bloggers and Filipino Clubs.
Activities
Flipboard
Create your "magazine" in Flipboard and start choosing Subscriptions to its list of topics.
Once you have a My Magazine folder and a My Subscription selection, choose articles from there to add in your "magazine".
Invite 23mthingsphsg@gmail.com in your "magazine" and together build contents.
Share interesting articles from your "magazine" using Twitter or Facebook. Always use #23mthingsphsg when you do.
Feedly, Pocket & Goodreads
In Feedly, choose and categorize articles from the list of contents.
Save these articles in Pocket.
In Goodreads, search for a book you've recently finished reading. Put that book in your My Books file/folder. Rate the book or give it some stars. Do a short review of the book and recommend the book via Twitter or Facebook. Don't forget to tag #23mthingsphsg.
Another activity you can do in Goodreads is to look for online reading groups who share the same interest as you do. Interact with them and know the latest reading trend.
Look for your friends and favorite authors in Goodreads. Follow them and find out what they're reading. Start a conversation. Ask for recommendations. Expand your reading choices and interests!
Thinking Points
How ready are your library users/learning community for mobile reading?
How can you use Goodreads to promote reading and books found in your library collection (print/ebook)?
What is your stand on social reading as a librarian? To what extent is your concern on what readers are reading in general and what your library readers are reading at all?
How does reading behavior and interest of library users helpful to you as a librarian?
How can you engage readers to use apps and the library through social reading?
Are you a reader yourself?
What information about your library users can you derive from monitoring their reading habits and preferences using such apps?
Are you ready to conduct a book club either online or the traditional way?
Remix from the original 23 Mobile things :
23 Mobile Things – Thing 10
ANZ 23 Mobile things – Thing 10
Follow 23mobile things's board Social reading on Pinterest.


Thing 10's Guest Blogger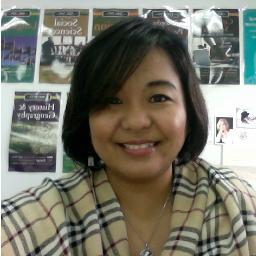 Zarah C. Gagatiga is a teacher librarian from the Philippines. She works in The Beacon Academy, an IB World School offering the MYP and DP. Zarah is also an influential blogger, avid storyteller, and board member of the Philippine Board on Books for Young People (PBBY) representing librarians. She is one of the staunchest advocates for books and literacy in the Philippines and had published 3 children's books including 1 co-authored with Dianne De Las Casas, titled Tales From the 7,000 Isles: Filipino Folk Stories (ABC CLIO, 2011). Tweet her @thecoffeegoddes.