We are pleased to have Ms Zarah Gagatiga (PH) from Beacon Academy to share her insights with us. Make sure you click all tabs (Discover, Explore, and Activities) to get to the end of the lesson.
Let us start Thing 16 with a short video on The Future of Publishing.
How did you find the video as a whole? Did it disturb you? What ideas struck you as you watched? What concepts in the video do you agree or disagree with? What ever impressions you took away from the video, it portrays a distinct characteristic of the time and the era we are in. We are living in very challenging environments prompting us, librarians, to examine the demands of the bigger society from us, as well as paradigms we've held as gospel truths of the profession. What an exciting time to be a librarian of this age!
Indeed, we need to look at the changing face of publishing with an open mind and with an even more positive outlook. The rise of ebooks, ereading and epublishing has dramatic effects on the work we do in the library and the way we deliver services and programs to our readers. You put one vowel beside those words: books, reading, publishing and the game changes entirely. One way to traverse this changing landscape is through strategically analyzing it.
Three things that matter in ebooks and ebook apps: access; technology and community.
On Access
Ebooks come for free; through library subscriptions, portals, websites and pathfinders; and by individual sales;
Ebooks are covered under a digital rights management scheme;
Ebooks can come in the form of locally created content converted into digital format.
On Technology
Ebook apps and ereader manuals exist, but librarians need to assist readers on handling technology of this nature. There are digital natives and digital migrants who both need a mediator who can speak both the languages of the newbie and the oldie.
There is always something new in the ebook apps and ereader market. Librarians must be aware of what's hot and what's not to help readers make informed decisions on format or medium of ereader and choice of content.
On Community
Librarians are valued resource persons to publishers and content creators who give feedback on the reading experiences and profile of library users.
Librarians are conduits of technology and knowledge to readers, thereby developing sturdier intellectual and virtual structures of learning.
Now here are links to blog posts I've made in 2011 and 2012, when during those years, I was in the process of developing an ebook collection in our school library. Caveat: I am a school librarian so the experience and practice I bring forth to this discussion is that of a school setting. I invite you to look at underlying principles and the process involved in building an ebook collection as these can be applicable for academic, special, corporate and government libraries too. It would benefit us all if you can take down notes of your own experience in your library so that we can enrich the discussion on ebook and ebook apps and we learn from each other.
For a discussion on management strategies on ebooks, go to Ebook Issues. Click this link to read on Ebook Collection Development.
Discover
Explore
Activities
Thinking Points
Remix from the original 23 Mobile things :
23 Mobile Things – Thing 16
ANZ 23 Mobile things – Thing 16
Follow 23mobile things's eBooks on Pinterest.


Thing 10's Guest Blogger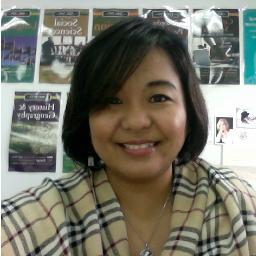 Zarah C. Gagatiga is a teacher librarian from the Philippines. She works in The Beacon Academy, an IB World School offering the MYP and DP. Zarah is also an influential blogger, avid storyteller, and board member of the Philippine Board on Books for Young People (PBBY) representing librarians. She is one of the staunchest advocates for books and literacy in the Philippines and had published 3 children's books including 1 co-authored with Dianne De Las Casas, titled Tales From the 7,000 Isles: Filipino Folk Stories (ABC CLIO, 2011). Tweet her @thecoffeegoddes.